Hajj 1438H – August 2017
Page Last Updated:
As many of you know, for the last 15 years we have been organizing to go for Hajj with El Madina Travel of New York. Once again this year, we are making arrangements to go with them, and plan to take close to 300 people with us, insha Allah. Many people from the Bay Area have joined us, and last year there were over 200 people from the Bay Area.

Regardless of your final choice, it is imperative that you investigate the group you plan to go with thoroughly and make your arrangements now, so that you can get the package and travel dates you need.

If you have any questions about El Madina Travel, or just in general about the Hajj, please do not hesitate to contact me.
---
Hajj Workshop - Sign-Up Now!
Saturday, July 29 at 9:30 AM – 3 PM | SBIA Masjid al-Mustafa: 2345 Harris Way, San Jose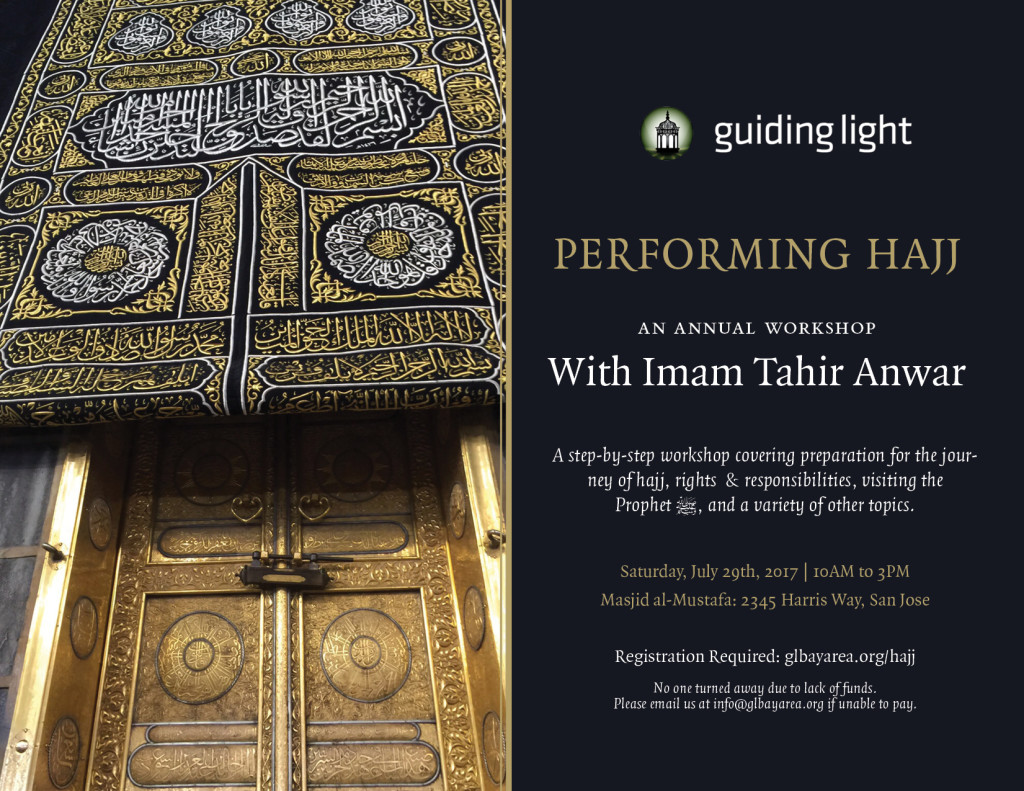 A step-by-step workshop covering preparation for the journey of hajj, rights & responsibilities, visiting the Prophet ﷺ, and a variety of other topics.

Register early to receive a complimentary copies of The Accepted Whispers (Pocket Sized) and Perfecting the Journey: Legal & Spiritual Dimensions of Hajj by Sh. Zulfiqar Ahmad (while supplies last).

Learn More & Register